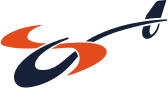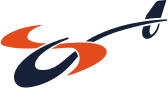 Whether you are taking a quick trip to the airport or heading to the Hamptons for the weekend, a helicopter charter offers a quick, easy and comfortable alternative for travel in and out of the New York City area.
HeliNY operates Bell 407 helicopters that give you a smooth, safe ride in a powerful helicopter without sacrificing the comfort of a spacious cabin that seats up to six. Our helicopters are all equipped with heat and air conditioning as well as a Bose stereo system to help you relax and enjoy the ride. Learn more about our helicopters. 
Below are the average flight times and starting rates for popular destinations departing from New York City during regular business hours.
Prices are subject to demand, prices starting from:
Teterboro (5 minutes)
One Way – $1,655
East Hampton (45 minutes)
One Way – $2,995 / Round Trip – $3,395*
Southampton (40 minutes)
One Way – $2,695 / Round Trip – $3,695*
Westhampton (35 minutes)
One Way – $2,545 / Round Trip – $2,995*
Atlantic City (45 minutes)
One Way – $2,775 / Round Trip – $3,395*
Philadelphia (50 minutes)
One Way – $2,665 / Round Trip – $3,295*
*Round trip prices will have additional waiting fees applies.
Call for pricing to these other popular destinations:
Westchester (15 minutes)
Morristown (15 minutes)
Farmingdale (17 minutes)
Boston (90 minutes)
Washington D.C. (120 minutes)
Driving between Manhattan and the area airports can take hours in unpredictable and aggravating traffic. Airport transfers by helicopter typically take less than 10 minutes giving you the extra time you need in your busy day. Airport transfers are available between Manhattan and the four major airports in the New York region as well as between each Airport. Complimentary ground transportation is available between the airline terminal and the helicopter landing area for additional convenience.
In Manhattan there are three different heliports to choose from:
Airport transfers by helicopter are available from / between the following New York area airports:
John F Kennedy Airport

(JFK)
Newark Airport (EWR)
LaGuardia Airport (LGA)
Teterboro Airport (TEB)
All Airport transfers are private and start at $2,300.
*Fees may apply for early morning and late evening flights, as well as flights that require additional crew.
Capture the perfect shot from above with our aerial photography services. 
For all of these services and more, we provide custom options all over the tri-state area to meet you and your clients' expectations.
HeliNY can help you get the job done. Our experienced pilots and ground crew will design a lifting solution to meet your needs.
Our aircraft has the ability to lift up to 1,700 pounds. Please call us or submit a request to discuss your project.